Mitarbeiter im Bereich Medientechnik und Vermittlung am Institut für Medien Systementwicklung und Administration Digital Media for Artists

Andreas Krennmair arbeitet als Softwareentwickler bei Borland im Bereich Loadtesting. In seiner Freizeit beschäftigt er sich mit Security-bezogenen Themen, arbeitet an verschiedenen OpenSource-Projekten, und experimentiert gelegentlich mit Analogfotografie.

Andreas Trawöger, born 1974, living in Vienna is in the constant search on how to use things for purposes they weren't originally indented too. In recent years he has tried to bring democratic decision models to Vienna's netculture scene, put laptops into primary schools and ended up flying kites and making panoramic photos while doing so.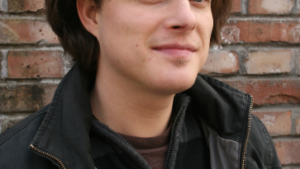 Andreas Zingerle is a media artist from Innsbruck, Austria. He is a PhD candidate at the University of Art and Design, Linz (Austria) where he also works as an assistant at the TIME Department. He is researching scambaiting strategies and implements their mechanics in interactive narratives and media competence trainings. In the last years he worked on several installations exploring a creative misuse of technology and alternative ways of Human Computer Interaction.

Aneta Stojnić (PhD) is a Belgradeborn theoretician, artist and researcher. Currently, she is an assistant professor at the Faculty of Media and Communications (FMK, Singidunum University, Belgrade). In 2015. she was a postdoc researcher at the Academy of fine arts in Vienna, IBK, PCAP and in 2013-14 she was a postdoctoral research-fellow at Ghent University, Faculty of Arts and Philosophy Research centre S:PAM (Studies in Performing Arts & Media). Aneta was Artist in residence in Tanzquartier Vienna in 2011, and writer in residence at KulturKontakt Austria in 2012.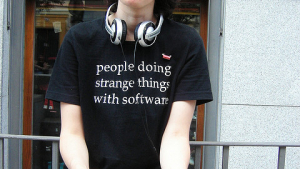 Anne Laforet is a researcher, teacher, artist and critic. She has a PhD in information science on the preservation of net art. Her research fields include digital art preservation and documentation, anarchronism, articulations between digital and analog, internet, free software and collaborative artistic practices.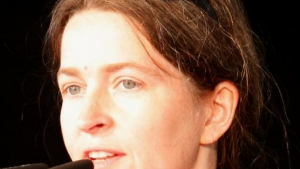 Anne holds a degree in political science from the Free University of Berlin. She cofounded one of the first interactive media activist websites, Indymedia, in Germany in 2001 and has been involved with media activism and various forms of activist online media ever since. She has worked as a web editor and translator in the past. Since 2007 she has written a blog that covers privacy, surveillance, media, net politics and feminist issues.

Nach unbeschwerter Kindheit in Rauris im Pinzgau, dem Besuch der HTL für EDV in Villach und dem Zivildienst beim Roten Kreuz ging es in die Hauptstadt. Drei Jahre lang wurden die Semmeln als Softwareentwickler bei CSC Austria verdient. Danach das Studium der Elektronischen Informationsdienste am Technikum Wien absolviert. Nach dem Diplom folgte der Weg in die Selbständigkeit. Als Freelancer wurdein Wien unter anderem für System One und Knallgrau gearbeitet. Es wurde die Online Event Plattform shniztl.org gegründet an der zur Zeit hauptsächlich gearbeitet wird.